And why you should probably join our waitlist.
The term neobank is used to describe a bank that is fully digital.
Meaning, no physical presence at all. No call centres, no branches.
You may be thinking, 'aren't banks already digital?'
Well, the answer is… only sort of.
While most banks implemented internet and mobile banking services a long time ago, they are far from being completely digital.
Actually, major banks invest heavily in bricks and mortar establishments, telephone banking services and other offline services.
And in addition to a large physical presence, their entire product suite is outdated, suiting antiquated needs that don't match the lifestyles of younger customers.
So, generally speaking, many oldschool banks are simply out-of-touch with what millennials and gen zed-ers want.
Neobanks however are a totally new way to bank.
Neobanks actually get what the customers of today want.
They know what constitutes a good customer experience…something that oldschool banks kinda don't… (we're sorry)!
We know, for example, that to have a successful business in the era of Uber and Netflix, you need to have a great product that your customers love using.
And it's no different for banks.
So what can neobanks actually do?
Neobanks can do everything a regular bank does. With a neobank you can store, spend and save your money. With some neobanks you can borrow money too.
The main benefits of joining a neobank are:
-It's completely mobile
-No unnecessary fees
-Fair interest rates
-Fair FX rates and marginal foreign ATM fees
-Great third party partnerships (i.e. Apple Pay)
-Innovative products
-Best-in-class mobile apps
-Complete control over your accounts
-Tailored products and services
-Automated financial tools
-More choice and flexibility
Traditional banks (on the other hand) have:
Strong bricks and mortar presence.
-Unexpected fees and charges
-High interest rates
-Blanket financial products
-Slow or unwilling to integrate with third parties (i.e. Apple Pay)
-Things you never use like cheque books and telephone banking
-Traditional banking products (i.e. mortgages and credit cards)
-Fewer updates that are less innovative
-Less flexibility
-Huge mark-ups on FX
-Excessive foreign ATM fees
To sum that up, neobanks give you better products and more control, whilst saving you time and money.
Why now?
Well, following similar changes in Europe, Australia changed its laws to make it easier for businesses to apply for a banking license.
These changes were made in the hope to increase competition in the banking and financial services sectors.
Since changing their laws three years ago, The U.K. has issued 36 newbanking licenses!
Some of the most successful neobanks in the UK are Monzo, Revolut and N26.
Is competition good?
Yes. Competition is one of the key signs of a healthy market.
In fact, when competition is thriving, we often see:
-A faster rate of innovation
-Better customer service
-More affordable pricing.
Yet competition doesn't just benefit the the customer, it also benefits everyone.
However, if you're still not convinced that competition in the banking sector is a good thing, perhaps think about about what the taxi industry was like before Uber. We know, pretty scary to think about now.
So, much like the big two taxi companies had a monopoly on the taximarket, as do the big four banks on the banking market.
Meaning they don't need to offer competitive prices to get customers, and don't have to commit to innovation as fast as we would like to them to.
Why? Because they own a huge percentage of the market already.
This is why new competition in the banking space is going to be great for consumers.
But is my money safe with a neobank?
Yes. Generally speaking, neobanks are required to be compliant with the same laws and regulations as any other bank in Australia.
Which neobank is right for me?
The beauty of neobanks is that:
-It's free to join
-It takes 5 minutes to open an account (which you can literally do from anywhere)
So that being said, it can't hurt to test and try a few until you find one that serves your individual needs best.
For example, one neobank might prioritise travel features like fee-free international spending and mid-market fx rates; whilst another neobank may prioritise lending products.
What if I like all of them?
Don't stress.
If you end up liking a few, it will literally cost you nothing to open multiple accounts.
You can pretty much switch between your different neobanks as easily as you switch between Facebook, Instagram, Snapchat, Whatsapp and Twitter.
And with the NPP and Osko now live in Australia, moving your funds between different banks only takes a few seconds.
You sold me!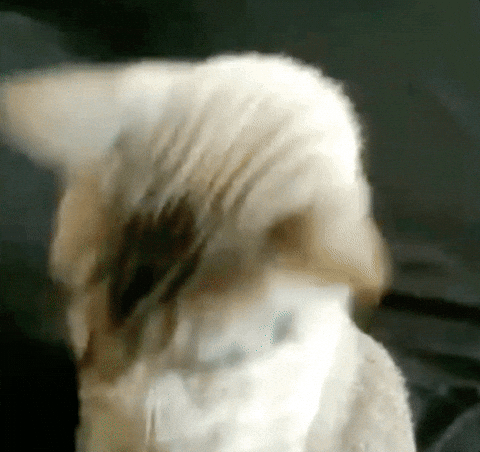 Great! Archa will be one of the first neobanks to launch in 2019 with a digital account and debit card!
You can sign up to our waitlist here www.archa.com.au/waitlist. It only takes a minute.
You can also find a list of other neobanks that have already launched here.
---
Please note: Archa is not a bank yet, but we're working with regulators and partners to ensure that we tick all the necessary legal boxes in time for our launch.